Extend the life of your tires
Tires are the only four points of contact your vehicle has with the road so saying they are important to your vehicles safety is an understatement! So we know they are important but they are still expensive pieces of rubber! Here are a few tips on how to extend the life of your tires and keep your hard earned loonies in your pocket longer.
1. ROTATE YOUR TIRES
Regularly rotating your tires will extend the life of your rubber immensely! Your front tires wear much quicker than the rears so we recommend rotating your tires front to back every 8000KM to ensure your tires wear evenly.
2. TAKE IT EASY!
Pretending you're a formula one driver is fun and all but it is very hard on your tires. (not to mention everything else!) Slowing down a bit and practicing consistent acceleration and braking habits will also add a bit of life to your tires. Driving like grandma may not be as fun but it will mean less visits to the tire shop!
3. PROPER STORAGE
Tire rubber is very susceptible to damage from the elements so proper storage is a must! Tires stored in direct sunlight will develop weather cracking from the harmful UV rays over time so be sure to store them in a cool and dry space out of the sun.
4. CHECK YOUR PRESSURE
Properly inflated tires will not only increase the life of your tire but also the performance and safety of your ride. Tire pressures can fluctuate with temperature so checking pressures monthly is a good habit to acquire. If you are unsure on what pressures should be in your tires just look for the tire information placard in the inside of your driver's door it will give you all the information you need.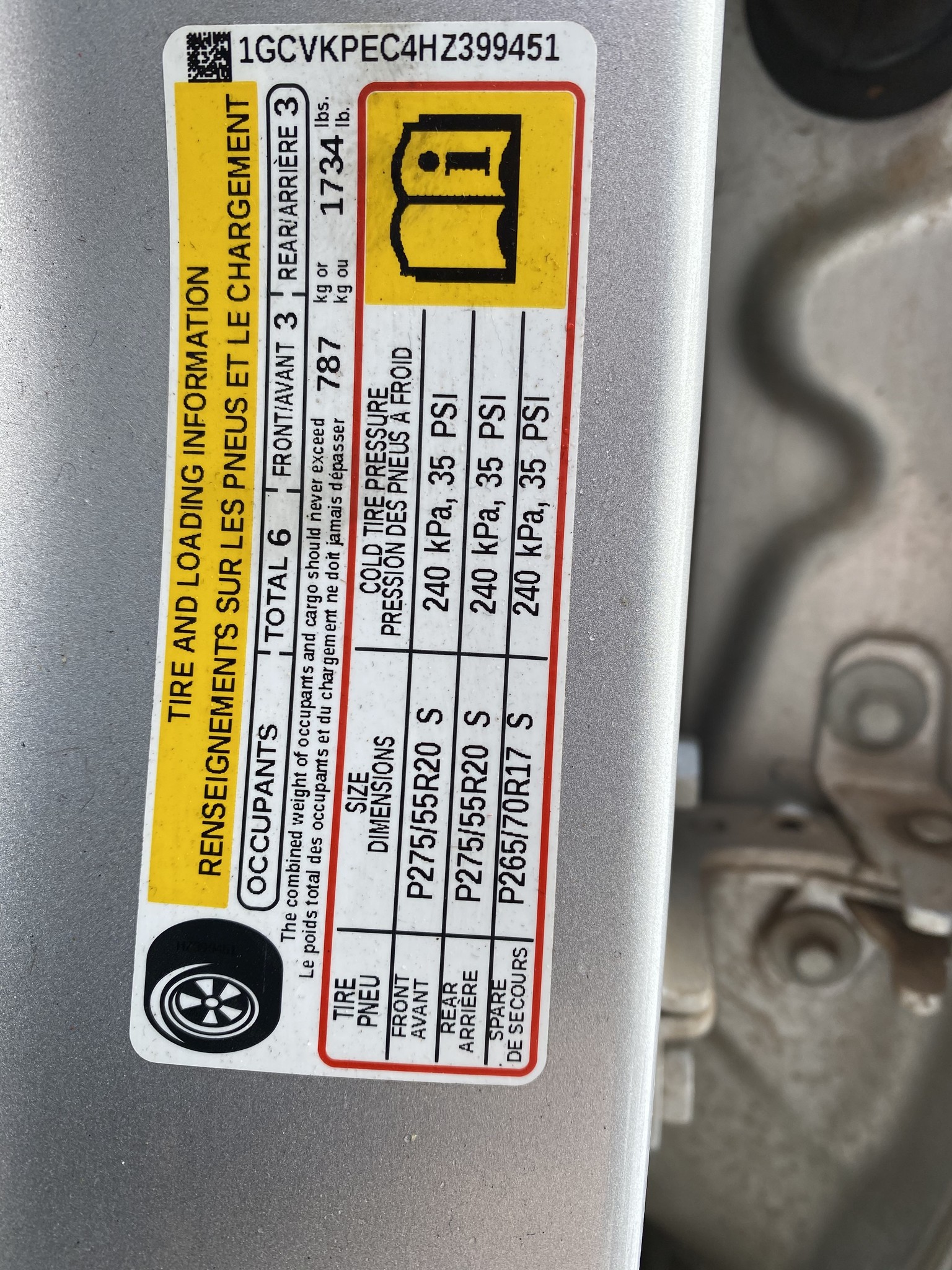 5. REGULAR MAINTENANCE
Your tire ware can be affected by multiple factors such as, tire pressure, alignment, suspension components, and balancing so booking your vehicle in for regular maintenance will keep your tires and vehicle running smoothly. Take a look at this diagram showing the different ware signs on tires that can result from mechanical issues on your vehicle.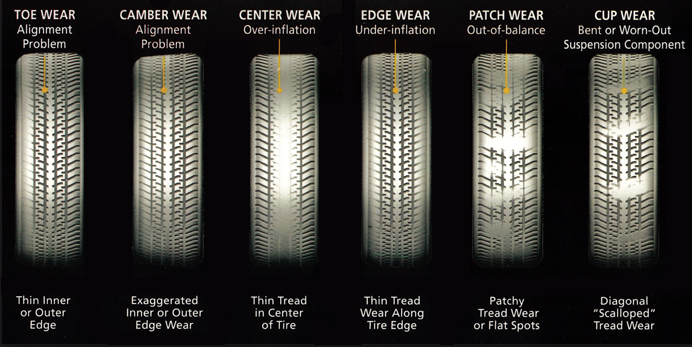 As you can see a little regular maintenance and maybe a little change to your driving habits will extend the life of you tires but also make your vehicle safer and save you money! It truly is a WIN WIN WIN!